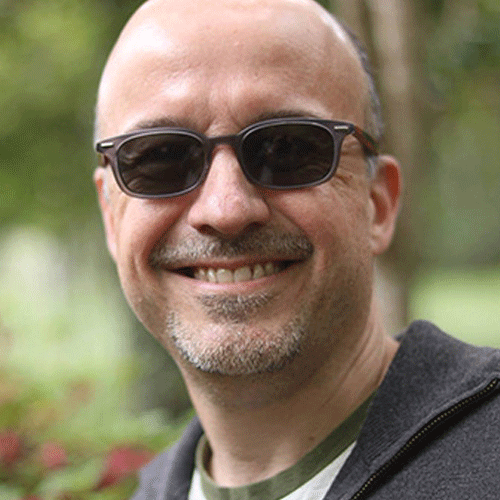 Mariano Curat
From Argentina to Google
I moved from Argentina to San Francisco in 1998. Since I have always worked in the legal field I decided to apply my experience here in the US.
My knowledge of American law was very limited, and I did not want to go to law school. I researched and found the Paralegal Studies program at San Francisco State University and discovered that it had everything that I was looking for at a reasonable price.
The classes were excellent and the teachers were very knowledgeable. My English was not very good at the beginning of the program, so in addition to my work and classes, I spent several hours every week doing my homework and preparing presentations.
It took me a year and a half to complete the program, and on the same day that I graduated I was offered a paralegal position at Baker & McKenzie, where I worked from 2000 to 2007.
In 2007 I came to Google, where I'm still working as an international corporate paralegal applying everything I learned in the Paralegal Studies program at San Francisco State University. I have always wanted to work in international law, so the fact that I can speak a second language (in my case Spanish) helped me to market myself and find a job in that field.
One of the most valuable things that I am still enjoying from the Program is the friendship that I developed with several of my classmates. We get together every couple of months to catch up with our lives and to exchange experiences in our respective offices. Also, it's a great networking tool that has helped several of us to find jobs.
Helen Yune Trowbridge
Helen is a 1998 graduate of the Paralegal Studies certificate program and is currently one of San Francisco County Superior Court's newest probate examiners. After completing a double major in German and Political Science and a master's at Indiana University, she wandered westward and after a variety of jobs found a perfect fit working for a sole practitioner in probate and estate planning. She wanted to learn more about her job and after researching various programs decided to enroll at SF State. Helen says, "I was impressed by the solid curriculum, respected faculty, and found the downtown location to be very convenient. I had an excellent educational experience and even elected to take Contracts and Torts which was outside my area of specialization because of the outstanding instructor." She also says that the bankruptcy elective revealed to her that she actually enjoyed number crunching!
The paralegal certificate Helen earned at SF State helped to boost her hiring salary and landed her jobs at large San Francisco law firms where she worked before continuing her career path and becoming a probate examiner. Helen sums it up by saying, "The best rewards are intangible. I developed lasting friendships, increased my network of colleagues in the legal field, acquired confidence and a solid foundation for a lifetime of learning in the legal profession."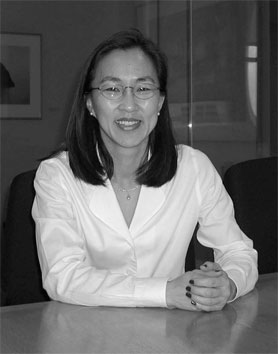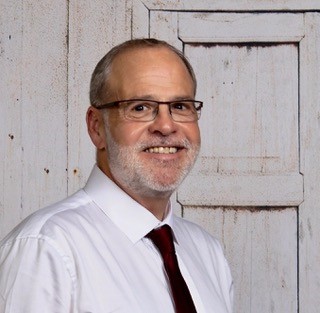 Dean Whitney
Career-Changer Fit Right In
Dean came to SF State Extended Learning as a career-changer from the medical field. He graduated from the Paralegal Studies Program in summer 2014 and has since had an interesting career trajectory (working with law firms and as a contract paralegal for attorneys). Here are some excerpts from a discussion with Dean:
Please describe your experience with Paralegal Studies.
I did the entire ten-course program. I also returned and took two classes. The first was Elder Law because I was working with an Elder Law Attorney at the time. I also returned to take the Criminal Law class. The certificate program focuses on Civil Litigation, so I wanted some exposure to criminal law to get a sense of how they differed. Allowing grads to come back and audit at a discount is a good incentive.
What were some of the highlights of the course or courses?
The Torts class taught by instructor Steve Weisberg. The work done in that class paid off because I deal with that a lot in the work that I am in now.
The Discovery class with Charles Jenkins was another highlight. By having the instructor assign half the class as the plaintiffs and the other as the defendants, I was able to see the entire discovery process and learn how to draft the related documents.
Anytime an instructor brought in a guest speaker with a deep understanding of a legal area. Two memorable ones were the probate examiner for the Elder Law class and the workers compensation Judge for the Administrative Law class.
What are your career goals?
I would like to develop enough experience to become a supervising paralegal and train new paralegals. And perhaps even teach one day.
How did SF State Extended Learning help you reach your goals?
I like the support I received from the program staff and their accessibility. I really appreciated Pat's advice with course selection when I was in the program and especially the assistance she provided on my resume.
Could you say a few words about your current job?
I currently work with an attorney that handles probate and trust matters and personal injury. I work mostly on the personal injury side handling the discovery aspects.
What else would you like to you share about SF State Extended Learning?
Several points regarding the program. The first is having attorneys (and paralegals) currently working in the legal field as teachers brings real life experience into the classroom.
The second is I felt prepared for the job. No program can prepare you for everything, but I was exposed to the concepts so even if i was given a new task at work I felt I could, with the supervisor's assistance, take it on.
Thirdly I'm glad I received an ABA-approved certificate. When I went out on interviews that is what employers wanted.
A final note. I was a career changer and an older student and had concerns about fitting in, particularly with younger students. It ended up not being a problem. The students were great and I didn't feel out of place. I had similar concerns about the job hunt and competing against younger candidates. Again it wasn't an issue. I shared this with Pat Medina and she told me to how to address that by emphasizing my life experience, solid work history, and ability to interface with all kinds of people.
More Student Success
Graduates Using Paralegal Skills in Related Fields
The paralegal program sends regular surveys to our graduates to see how they are doing, and also to get their feedback on our courses and suggestions for curriculum improvement. This graduate was hired at the end of her internship at a real estate firm and graduated in fall 2009. When her job ended due to the downturn in the real estate market, she used the skills she had learned in our paralegal program to create her own web site and start a blog. She had a teaching background, was multilingual and used the combination of skills to start her own business.
Dear Pat and Eduardo,
I will complete the survey shortly. I am also using the opportunity to let you know once more how much I appreciate the educational experience with the Program. I worked with Cooper, White & Cooper until April, after which the work dried up, and while looking for another job, I decided to register my own tutoring business. I'd never even have considered the possibility without the eye-opening experience as a paralegal. I built my own website from scratch and established a blog as a promotional tool. My business took off and a college in Moraga took heed - this semester, I am teaching Latin and Greek for them. Having your own business is great if you are ready to work hard, even on weekends.
Sincerely,
Rali
I am not currently working as a paralegal because I have a background in journalism and I was offered a journalism-related job before being offered a paralegal job. I use the skills and knowledge that I learned in my paralegal classes in many ways on my jobs in writing and editing for various websites.
I have drafted and/or edited legal-related documents for websites such as Terms of Service, Privacy Policy, Contest Rules, and Copyright/IP Policy. I also helped practicing lawyers on staff strategize about the site's liability coverage with regard to these documents as well as copyright law. In January of this year I started a job at a law-enforcement related website called PoliceOne. There, I'm sure I will use the knowledge of criminal law and evidentiary rules, as well as the court system, that I gained in the SF State Paralegal Studies program, among other things.
I am not working as a paralegal but use the knowledge and skills I learned in my paralegal classes every day in my in job. My position in Human Resource as a consultant in community college human resources was GREATLY enhanced by my Paralegal Studies program courses! They added to my ability to respond to agency complaints, lawsuits, and to assist employer-counsel in writing complaint answers, interviewing complainants and respondents, and drafting contracts.
My work as a Human Resources management consultant in the California community college system has been GREATLY enhanced with the knowledge that I gained from Paralegal Studies. Among other skills, I can now research court cases online, write concise and meaningful employer responses, draft contracts, interview complainants and respondents for investigations; respond to agency interrogatories and requests for documents; understand legal terminology; and therefore be much more of a "partner" to legal counsel than before I took these courses.
This is a wonderful, well-organized, relevant and future-oriented program that adds value to the professional development of current and future paralegals and non-legal professionals.